Just weeks ago, I am sure that all of you have heard or seen or read about this particular piece of news. This piece of news is exceptionally unique and to me, it seems to be contradicting the phrase,"There is no free lunch in the world". I mean, a majority of humans are usually to an extent somewhat be greedy.  Admit it, there was definitely  a time, when you were suddenly overly impulsive and had succumbed to many temptations. So, how honest are you?
Kansas City, Missouri – Billy Ray Harris, a homeless man, received a a "bomb" on a random day. What is the "bomb"? A diamond and platinum engagement ring.  Apparently, Sarah Darling had mistakenly place her engagement ring into his cup when giving a small donation to the beggar. And instead of keeping it, in this case, I think I might do so, he returned it back to the owner.
———————————————————————————————————————-
According to DailyMail.UK, Sarah was extremely devastated when she realised that she had lost her engagement ring.  'It was horrible. It was such a feeling of loss,' said Darling. 'It meant so much to me beyond just the financial value.'
Darling rarely takes the ring off, but that day had put it in her purse for safe keeping after she had developed a slight rash on her finger.
She went back to look for Harris on the Saturday, but couldn't find him. She tried again the next day and fortunately he was in the same spot.
'I asked him … "I don't know if you remember me, but I think I gave you something that's very precious to me," and he says, "Was it a ring? Yeah, I have it, I kept it for you,'" said Darling.
DailyMail.co.uk
———————————————————————————————————————-
To express her heartfelt gratitude to Mr Billy Ray Harris, Sarah, together with his husband, set up a fund raising page for specially for him on GiveForward.com . Mr Billy Ray Harris has received about $178,137 as of today 10.11pm. The online donation website will be closed in 70 days time.
DailyMail.co.uk
Furthermore, adding on to the elation of receiving world wide recognition for being truthful, 55 year old, Mr Billy Ray Harris has also been reconnected with his long lost family members.
———————————————————————————————————————-
From NY daily news, His sister Robin, who lives in Texas, tracked him down after Harris' story made national news, Today.com reported.
"It felt great," Harris told Today.com. "I hadn't talked to her in so many years. I was totally excited and surprised."
"I totally lost contact with [my family] back in the 90′s…I was kind of down in the dumps, and on the verge of giving up," he said.
Harris said he plans to use some of the money to buy an apartment and to fly back to Texas to see his family.
"We're thinking about having a family reunion in July, so definitely then, but I intend to be there before that," Harris said.
———————————————————————————————————————-

CNN's video
This is indeed a rare sight to see. People, helping each other out. That is what I think we, as the intellectual homo sapiens, should be doing. Ignore those office politics, forget and forgive all grudges,resentment,hatred. These factors, ultimately, will lead you to no where. Also, the quality Mr Billy Ray Harris showed: Honesty, is something that should be carried out more frequently. I admit that ,sometimes, would be overly protective towards myself and work for a certain goal, but I truly do remember that blissful feeling of committing something honest or helping people out. Carrying out these actions is actually a fairly simple process. Honesty is a virtue. Practice it.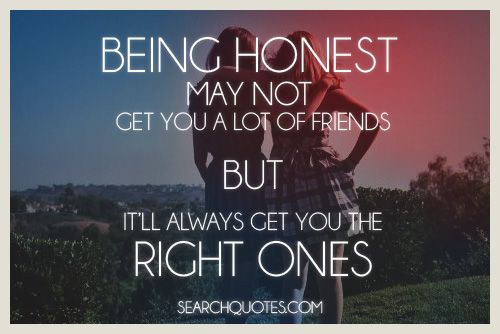 Here's a little something to wrap up this post, by Google Image.